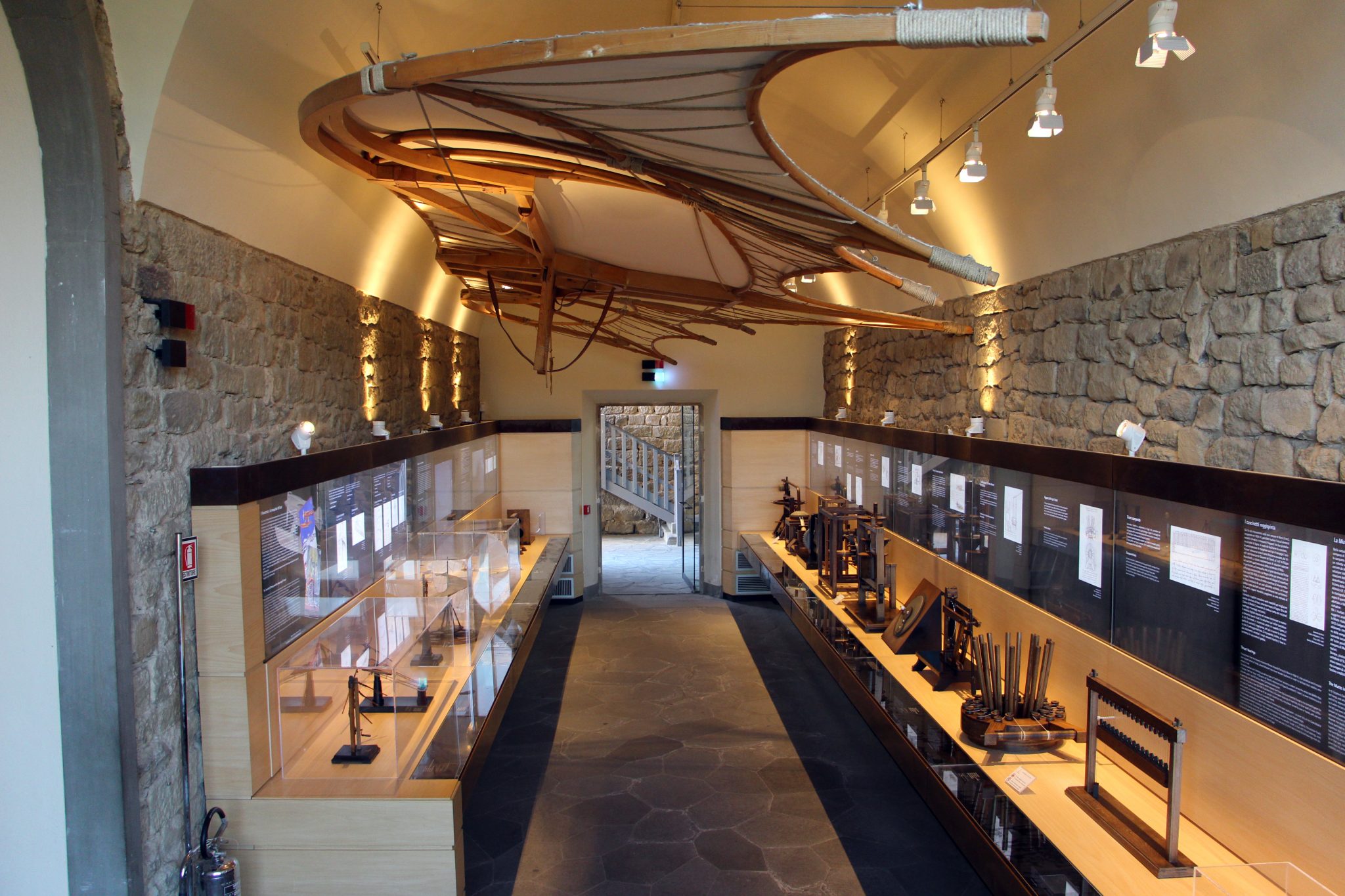 Leonardo da Vinci Museum
Leonardo da Vinci Museum
The Museo di Leonardo da Vinci, dedicated to the homonymous artist, is housed in the historic centre of the town of Vinci, within two historic buildings: The Castello dei Conti Guidi and the Palazzina Uzielli.
Leonardo, who lived between the XV and the SIXTEENTH century, was an Architello, technologist, scientist and engineer, as well as painter; It has revolutionized the Renaissance and the museum perfectly describes it thanks to its exposition of over 60 life-size models and "working" invented by the Artist with a lot of hand-written notes next to each invention.
The Museum is considered as the most authoritative exhibition space dedicated to the Artist Leonardo and for the enthusiasts, it is possible to visit besides the museum also the Birthplace of the Artist and the library Leonardiana, where you will find a reproduction of all its Manuscripts A fundamental reference point for every scholar and enthusiast.