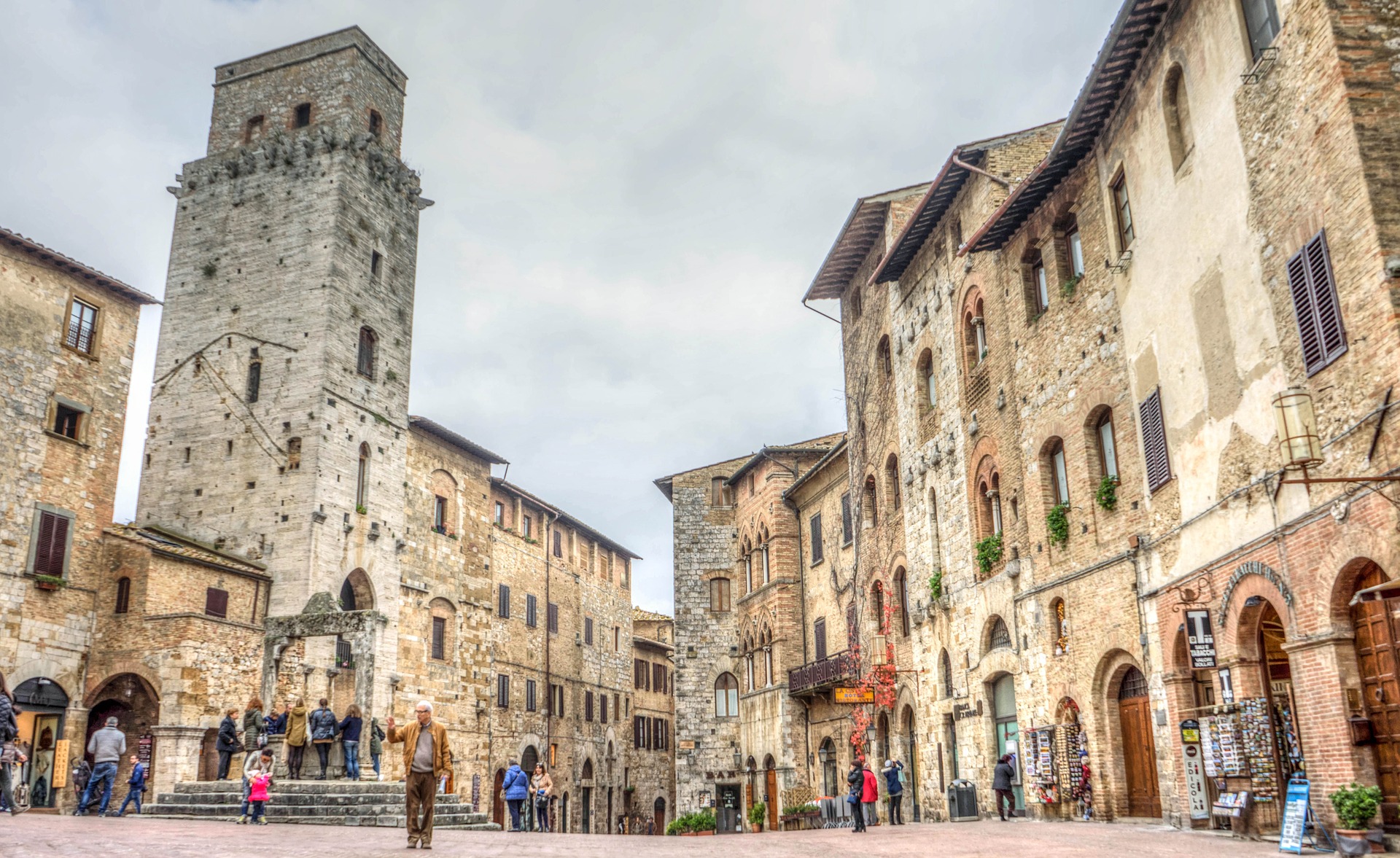 San Gimignano
San Gimignano
The small town of San Gimignano, located halfway between Siena and Florence, is very famous for its architecture and its medieval structures (like the 2 beautiful towers) that make it truly evocative and unique in the eyes of its visitors.
In ancient times, as a symbol of wealth and wellbeing, enormous towers were built, reaching up to 72, created by the wealthy families of the time.
To date of these 72, only 14 towers remain, but this has not altered the charming atmosphere of the town.
San Gimignano, for all this, was declared a UNESCO World Heritage site in 1990.
The area also offers excellent local products such as the White Wine "Vernaccia di San Gimignano" or Saffron that can be tasted in the various restaurants in the area.
The great dishes and beautiful attractions of the place are worth every second past on this beautiful land.